This is not another April Fool's Day joke, this photo of Kate Moss in the May issue of UK Harper's Bazaar, really is this amazing.
Okay.. so that was pretty lame and I've never been a huge fan of the legendary supermodel but this photo is just beyond any adjective I could possibly think to describe it. Moss is wearing a gorgeous organza Alexander McQueen from 2006. This is just one of the shots chosen to be part of the special double cover issue.
Clearly McQueen will rock forever.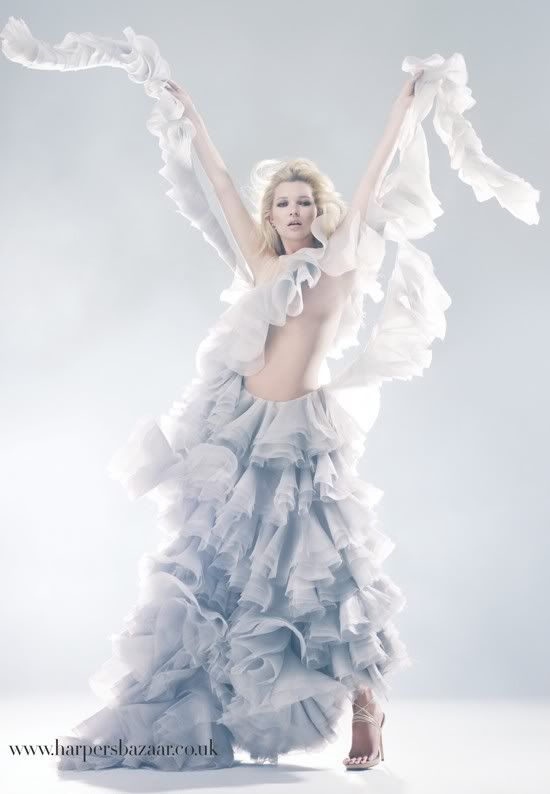 tfs