Wedges are insanely popular right now.
Everyone carries them from high-end to Target and Forever 21.
What I love about them is that they don't all look the same! Over the winter we saw the wedge boot-adorable. Now we're seeing the strappy wedge, wedge sandals, bondage fabric wedges-which are fast becoming my favorites.
But..I think my absolute favorites right now are the Farylrobin Madison Wedges available at Urban Outfitters. (shown below in middle) Available in black and white and hoping they will go on sale sometime soon!
What are your favorite wedges??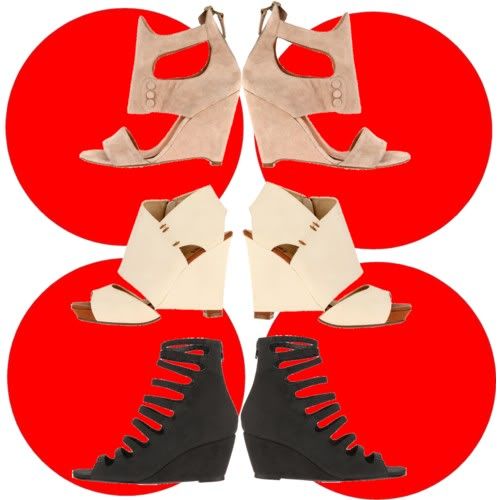 photo: created with polyvore