Hello Everyone! Here is my first maternity wear post!
In the beginning I made a few mistakes when shopping for clothes for my growing belly, but I have now realized the few basic essentials I should have gotten from the start!
1.)
Maternity leggings!
These are a must must must! Make sure if you're ordering them online that you look closely at the picture to tell if they are high rise, and they need to have an expanding waist section! You would think they would all have this since they're called maternity, but this is NOT the case. Some look identical to normal leggings..and putting the word "maternity" on them is a marketing scheme-you will be disappointed.
If you stick with an actual maternity store or site you should be fine. I have a pair of Liz Lange's maternity leggings and they are great!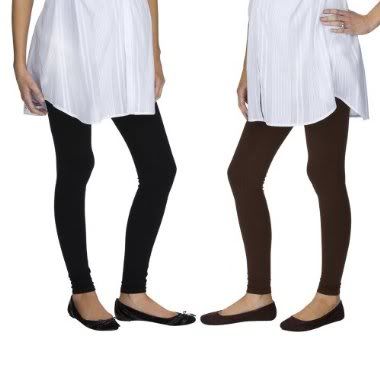 2.)
Belly panel!
The thing with these are that they vary greatly in price. There is not much to this piece of clothing so be smart when shopping for one. They're pretty durable so having only a couple in your wardrobe should be plenty. Look for sales! Even consignment shops! I found one for only a few dollars at a local consignment! It was brand new too! They're all pretty similar so remember to price compare and if ordering online (which I love to do), then read ratings!!!
3.)
The Basic tee!
It may sound boring but I promise it will be your best friend. Make sure to purchase ones that easily cover your bottom and are also long enough in the front. Remember, because of your growing baby bump the front will ride up more and more over time. When shopping for these tees it isn't necessary to look in maternity sections. I have found that maternity tees have only slight differences if any and tend to be pricier. Of course every woman is different so take the time to try on and explore what YOU like on your new body. Also, remember to accessorize your tees! Just because you're pregnant doesn't mean you can't be you. Do whatever you need to do to stay feeling good about yourself!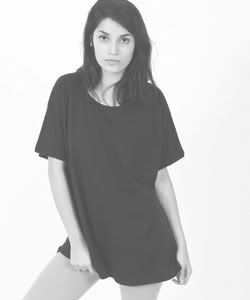 pictures courtesy of:
liz lange maternity for target, motherhood maternity, american apparel