I have been lusting over this red dress by Erdem ever since it hit the runway months ago..
then I saw it again in Feb 2011 issue of Harper's Bazaar. I know there are those out there that are over the doll look that has been done by so many designers in the past few years. I have to say though that I'm all for it. It's girly and playful and fun... I used to be obsessed with Erin Fetherston's collections because she did this look so well. This red, lacey dress is perfection..don't ask me where I'd wear it. Does it really matter?? I think I'd hang it on my wall like a great piece of art.
Michelle Williams wore it back in November at the London premiere of her movie Blue Valentine..but I have yet to see it done justice.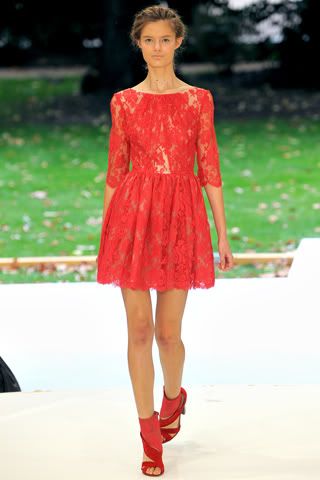 If only I had a red carpet event to go to..
Did I mention there isn't a color this dress wouldn't look good in??
The entire spring line by Erdem was soft, feminine and romantic.
Here's another one of my favorites later worn by Kate Bosworth..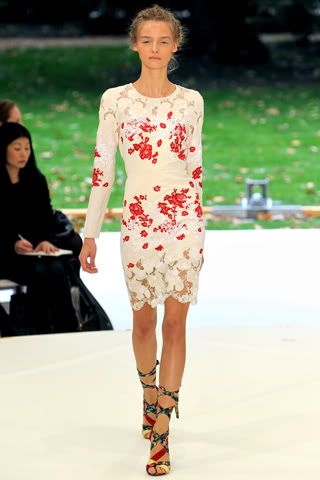 style, the fashionistas